Opening hours
Monday & Wednesday
9am – 1pm
3pm – 8pm
Tuesday
8am – 1pm
3pm – 8pm
Thursday
9am – 8pm
Friday
9am – 4pm
Braces with expanders for children can be used to correct narrow jaw morphologies, cross bites and functional mandibular deviations. They can also provide more space for the adult teeth.
As each child and each case is unique, at your first visit to Ortodoncia Tres Torres we will tell you if an expander is the best option for your child. Once we have diagnosed the problem and told you how long possible treatment will take, we will quote you a fixed price with 0% finance. Make an appointment with no obligation!
BRACES WITH EXPANDERS FOR CHILDREN
Braces with expanders are mainly used to treat cases of malocclusion such as posterior cross bites, anterior cross bites and the shortage of space for adult teeth. We advise that braces with expanders for children are used when the child is still growing, as this is when the orthopaedic effect on the bones will be most effective.
DIFFERENT TYPES OF EXPANDERS FOR CHILDREN
Most fixed expanders for children are placed on the furthermost molars and on the palate to expand the base of the palate. With an expansive screw the palatal bone will very gradually open.
Expansion devices are usually always fixed. There are different types of palatal expanders such as the Hyrax, the Hass and the McNamara, all with or without skeletal support.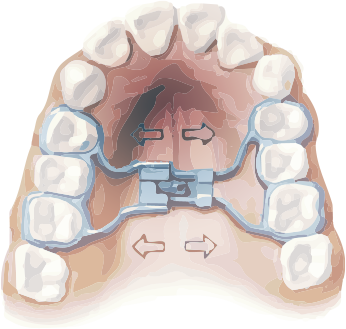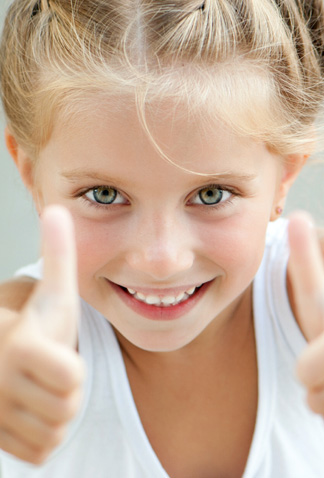 Orthodontic treatment with expanders should be carried out whilst the child is still growing, because the bones ossify during puberty. After this time it is more difficult to expand the bone, and treatments usually take the form of surgical intervention or rely on micro-screws.
At Ortodoncia Tres Torres Barcelona we are experts in orthodontics for children. We have extensive experience to ensure that your child will get full results with braces with expanders.
QUESTIONS ABOUT THE PALATE EXPANDER
CALL US 934 142 312 OR IF YOU PREFER WE CALL YOU
Make an appointment and we will study your case without obligation. You will not have to pay anything for this first visit.